Our Company
We have pleasure to present our company. We are a general partnership and we manufacture, sale and install windows and doors made of PCV and aluminium.We use profiles of the leading producer, VEKA, which was granted quality certificates of the main quality certifying institutes.
The profiles we use are made of the material of high stability of shape. As the effect, they are weatherproof and wear resistant. They are also of low flammability and they stop burning after putting out a flame.
Our products are fitted with fitting of WINKHAUS and GU, which ensures high stability, protection from burglary and trouble-free maintenance. Our windows are characterised by heat transfer coefficient (K-value) of K-0,4, which makes it possible to save much energy needed to heat indoor space. Thanks to the material and construction properties ability to absorb sound is three times as high as that of wooden windows.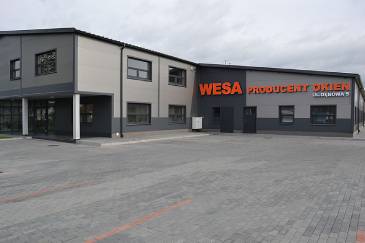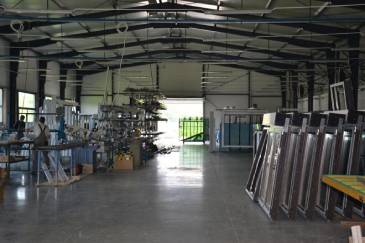 We are VEKA's authorised manufacture. We use accurate machines for production and we strictly follow all recommendations of the system supplier.
Our highly qualified staff were trained in VEKA headquarters in Sendenhorst, Germany.
We also manufacture extremely strong and durable windows and doors made of ALUPROF aluminium profiles.
Aluminium window and door systems are available in different sorts, depending on particular function and requirements concerning their functionality, appearance, thermal insulation, burglar-proof classification, smoke and fire resistance. Among all such product you may find constructions with no thermal insulation, interior partitions, constructions based on thermally insulated formed profiles as well as special fire shutters. Our offer is further supplemented by balcony glazing.
The capacity of our plant is about 600 middle-sized windows a week. According to ITB (Building research Institute) and PZH (National Institute for Public Health), VEKA profile products can be used for many different kinds of buildings of various purposes.
We also provide complete and reliable information concerning choice, purchase and installation of woodworking.
ALWAYS SELECT OUR WOOD AND DOORS